Nationwide Leverages FireLight API and e-Application Data to Digitalize and Enhance their Real-Time Suitability Review Process
Nationwide®, a Fortune 100 insurance and financial services company, conducts fixed annuity suitability review for various distribution partners and is always looking for ways to enhance back-office efficiencies, including improving suitability review processing to accelerate contract issuance. In 2020, they focused their efforts on eliminating the remaining points of manual data input in their suitability data transmission and review process.
Although their new business data was being passed electronically to Nationwide via FireLight® and the DTCC, the data collected in the suitability form was not—and the standard forms and data feeds didn't provide the information they needed in the way they needed. Nationwide wanted something very specific that aligned lockstep with their process, a solution that would bring quick results, and they didn't want to worry about adoption.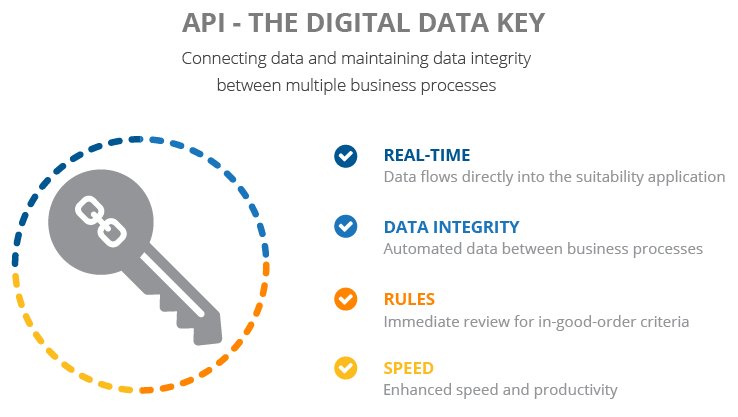 Nationwide turned to Insurance Technologies as their technology partner. The goal: leverage an API (Automated Programming Interface) to pass fixed annuity suitability data from FireLight directly into their suitability application with real-time rule automation and review.
Nationwide has been able to digitize 95% of their suitability data intake while removing data entry steps—and more. Plus, Nationwide is on track to meet its 2021 benefit goal to reduce review time with accelerated new business contract issuance time in large part due to the API project with Insurance Technologies.
Download the case study to learn how Nationwide overcame the pain points associated with suitability data entry and review processes for their fixed annuities with FireLight API integration.