ForeSight Helps National Life Group Achieve Enhanced Life and Annuity Sales Processes and Turns Compliant Illustrations into Compelling Sales Tools
Insurance sales illustrations may be ethical and meet compliance requirements, but they can also be an effective sales tool for agents and enhance the sales experience for consumers.
National Life Group (National Life), a family of financial services companies offering financial products including life insurance policies and annuities, was experiencing record growth in 2011, but getting products in front of agents quickly and efficiently was challenging. They were ready to implement their first fully web-based illustration system to streamline and speed the roll-out of new or updated products to market.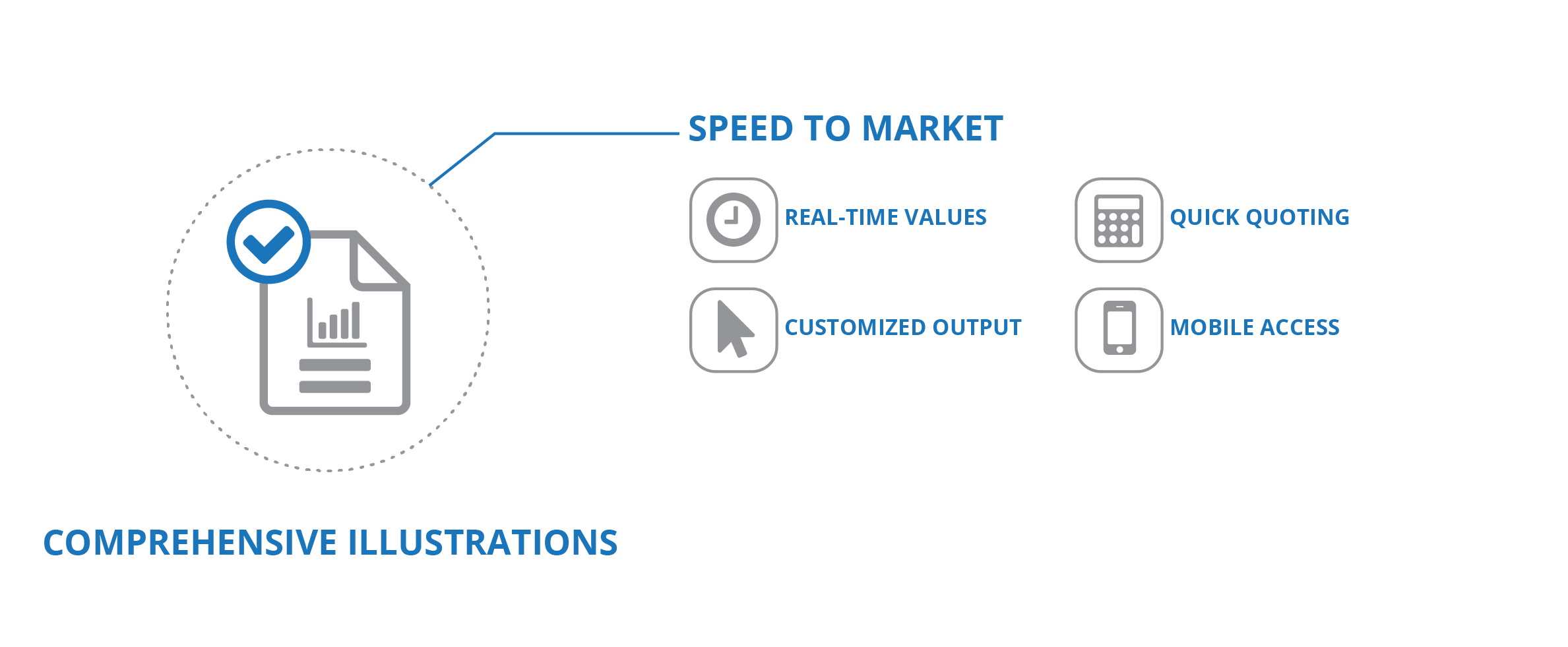 The ultimate goal for National Life was to deploy a comprehensive yet intuitive, field-facing tool that would allow agents to quote and run all fixed and fixed indexed life and annuity products for their clients quickly and easily and would effectively highlight the benefits of National Life products. They needed a solution that was comprehensive and robust as built but would allow the National Life team to control or update certain elements and customize their presentation output in a way that aligned with their defined approach.
Download the full case study to learn how National Life has achieved a faster sales process, customizes compelling and compliant illustrations and tailored user experiences and provides their agents quick and easy access to product information and mobile quoting with ForeSight®.