FireLight® Helps Investors Heritage Streamline Application Entry and Achieve More Efficient Back-Office Processes
The transition to electronic applications continues to accelerate in the annuity and life insurance industry, but paper application submissions are still a substantial part of business for carriers. When Investors Heritage, an insurance company that has focused mostly in the pre-need and final expense market since 1960, decided in early 2018 to enter a new market by offering its initial annuity product to the independent advisor channel, they were flooded with new business. Although they were managing the influx of new business, the company knew it needed to improve operations so that it could optimize its growth in a sustainable, scalable way.
The company decided to launch an ambitious project that would simplify its application-data-collection-to-policy-issue processes by eliminating steps and digitize what they couldn't eliminate—and they decided they would use FireLight® as the foundation for it all.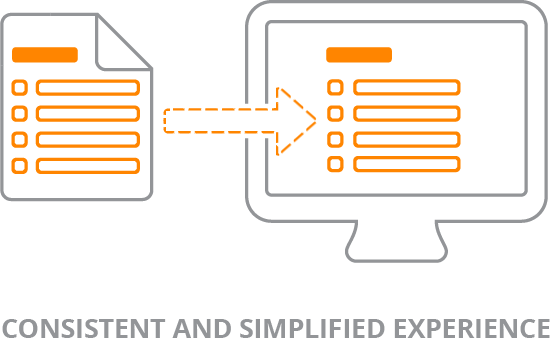 Investors Heritage realized if they could dramatically speed up paper applications processing, along with implementing e-application, they'd create an advantage for themselves in the marketplace.
Download the case study to see how Investors Heritage achieved a more sustainable and transparent application process, automated review queuing, implemented digitized triaging, reduced training time for new business team members, and began processing paper apps 70% faster than before.